Brittany B., Registered Nurse, BSN, RN, CVRN
Memorial Hermann Heart & Vascular Institute–Texas Medical Center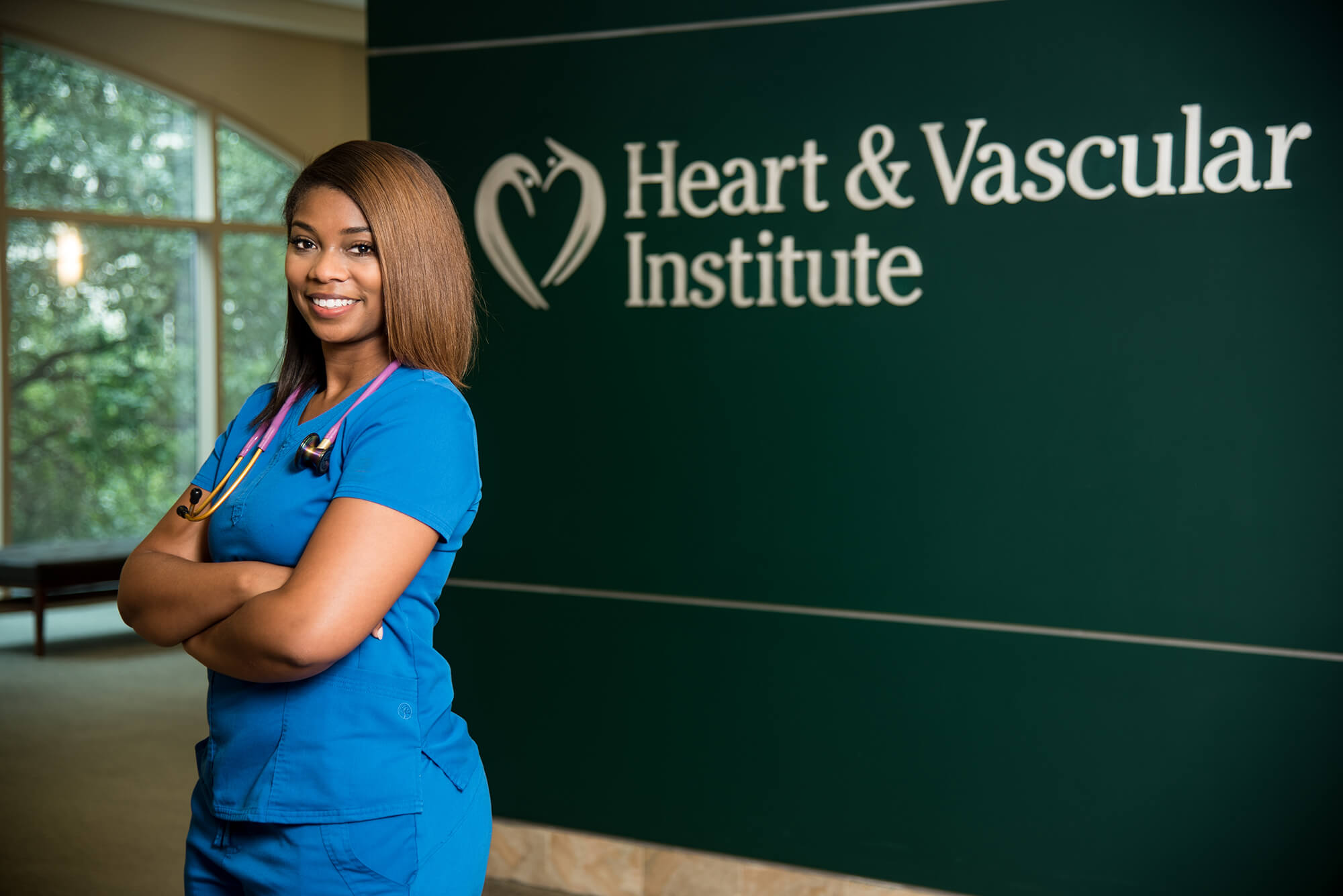 "My motivation comes from not only my patient outcomes, but the success of my team as a whole."
Brittany originally joined Memorial Hermann-Texas Medical Center in March 2013 as a Patient Care Assistant but it wasn't long before her float shifts in the Heart & Vascular Institute sparked her interest in becoming a cardiac nurse. Read what Brittany has to say about working in the Cardiac Care Unit. Brittany, a Registered Nurse at Memorial Hermann Heart & Vascular Institute shares her experience in the Cardiac Care Unit.
How did you hear about Memorial Hermann Heart & Vascular Institute?
"Nursing was a second career for me. I began working at Memorial Hermann shortly after my acceptance into nursing school. I believe working as a PCA in the Float Pool gave me confidence prior to becoming an RN. This experience made me more comfortable with working in different environments, asking for help when needed and taught me how to be a patient advocate. After working several float shifts in The Institute, I became very interested in the cardiac patient population. Heart disease is the leading cause of death in America and I'm motivated by the opportunity I have been given to provide nursing education, rehabilitation and care to these patients after a major cardiac event."
What motivates you on a daily basis?
"Prior to working in the CCU, I would say that I was a self-motivated person but now I am motivated by the people around me. I remember my first preceptor telling me that "we're all trying to make it through the 12 hour shift." That statement resonated with me. As a CCU nurse, I think about my patients who would rather be at home and my team members who are working hard to provide exceptional patient care in such a fast-paced unit. I do my best to alleviate the stresses associated with being in the hospital setting because my motivation now comes from not only my patients' outcomes, but the success of my team as a whole."
What personality traits do your colleagues have in common?
"My coworkers and I enjoy learning. In the CCU, we are a "cardiac plus" unit which means our patients often times require trauma, neuro or other types of patient care in addition to the cardiac care we provide. I believe many of us find it exciting to review various proper standards of nursing practices so that we are able to fully care for our cardiac patients."