Memorial Hermann Central Staffing
As the internal staffing pool for Memorial Hermann's network of facilities throughout the Greater Houston area, Central Staffing has excellent opportunities for experienced professionals to build a flexible work schedule that best suits their needs.
It's all about flexibility.
This means that we can offer shifts, commitments and locations that fit whatever chapter of life you're in. Whether you're a Travel RN deciding on your next contract or a Medical Assistant looking for a flexible work schedule that allows you to continue your education, we have an opportunity for you. All of this is made possible through our Variable Staffing model.
What is Variable Staffing?
Through the Variable Staffing model, RNs have the ability to choose between a range of PRN and long-term contracts with compensation based on availability, experience and willingness to work multi-campus and specialty.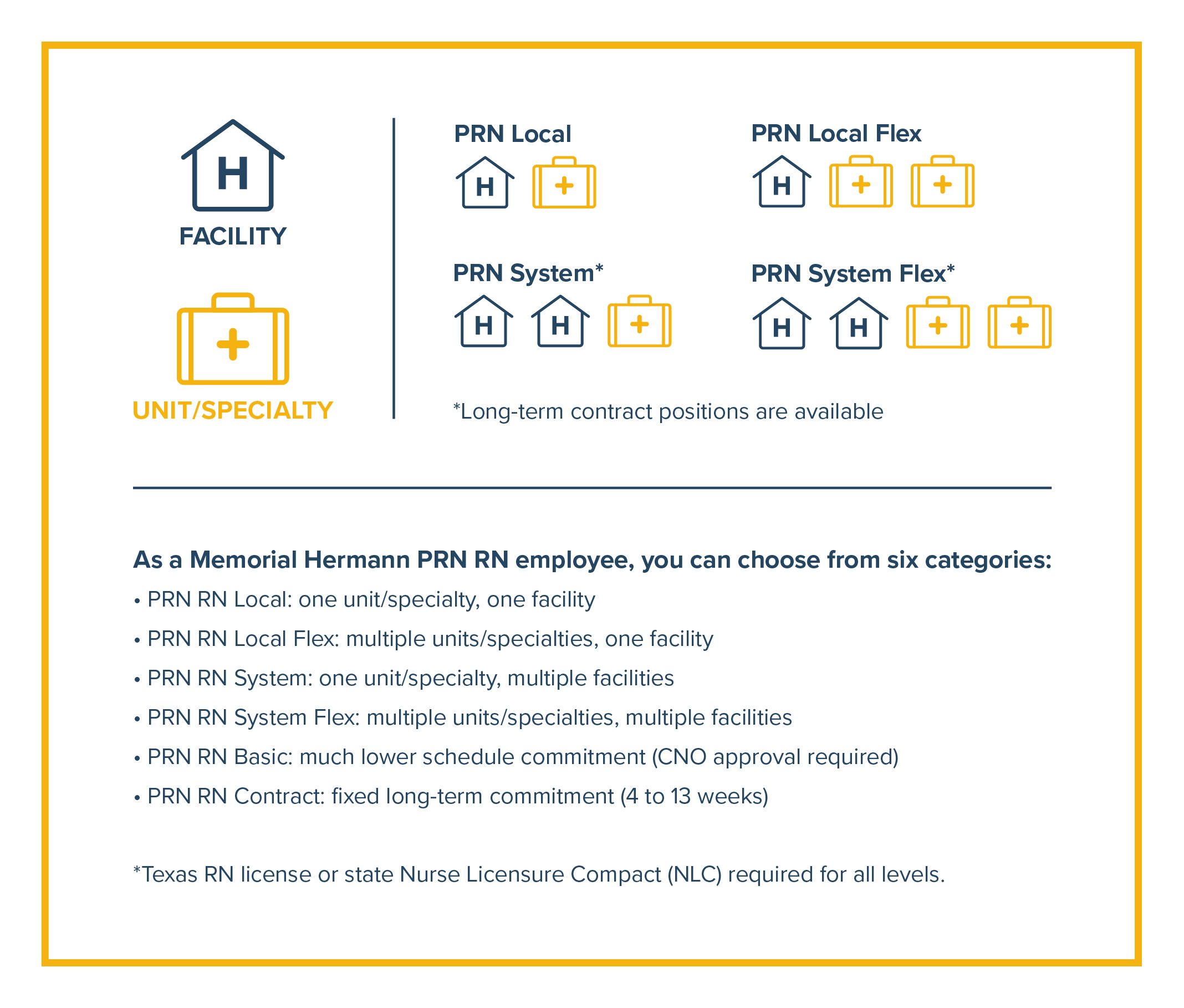 Nursing Float Pool
Central Staffing RNs enjoy maximum flexibility across all Memorial Hermann locations, the benefit of a single documentation system, and the ability to move fluidly between PRN, part time and full time employment. Experienced RNs have the opportunity to work in a wide variety of service lines and specialties through the Memorial Hermann System. Travel Nurse Contracts are available to RNs who travel over 60 miles to the location where they'll work.
Non-Clinical Float Pool
Central Staffing offers the same flexibility to experienced non-nursing professionals. Whether you're looking to diversify your work experience, develop additional skills or further grow your current skills, Central Staffing can put those opportunities within reach.
To learn more about working with Central Staffing read the frequently asked questions here.