ICU Nursing at Memorial Hermann
Gain valuable experience in a variety of clinical specialties
Memorial Hermann Health System values nursing as an integral part of delivering personalized care to patients and communities. Nurses are key contributors to the health delivery team and are supported by a variety of programs, professional development opportunities and structures. The division of nursing aligns values, quality outcomes, innovation and clinical expertise for continuous evolvement of professional practice.
What this means for our nurses
For ten years in a row Memorial Hermann has been recognized as a Top Workplace to work in Houston by the Houston Chronicle. Memorial Hermann is committed to providing a work environment that supports all employees, offering the following:
Nursing excellence programs such as Magnet® recognition & Baldrige National Quality Award
Cross-training through transition to practice RN Fellowship Program
Tuition reimbursement & student loan forgiveness programs
Flexible scheduling with PRN opportunities through Memorial Hermann Central Staffing
COVID-19 shift bonus during surge periods
Focus on employee well-being & resiliency through enhanced childcare benefits & safety net health coverage
Ready to explore what Memorial Hermann has to offer?
We are Hiring EXPERIENCED RN's - ICU, Multiple Areas: General, Neuro, Neurovascular, Surgical, Medicine, Burn, Shock Trauma, Transplant, Heart Transplant, Heart Failure, Cardiovascular, Heart, Sarofim Heart
See all open ICU RN roles across our system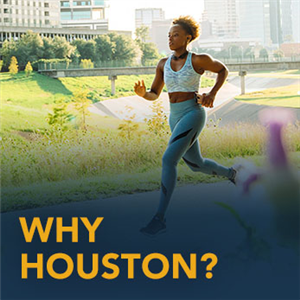 What Houston, TX has to offer!