Sandra Y., Clinical Manager - CVIMU, BSN, RN, CCRN
Memorial Hermann Heart & Vascular Institute–Texas Medical Center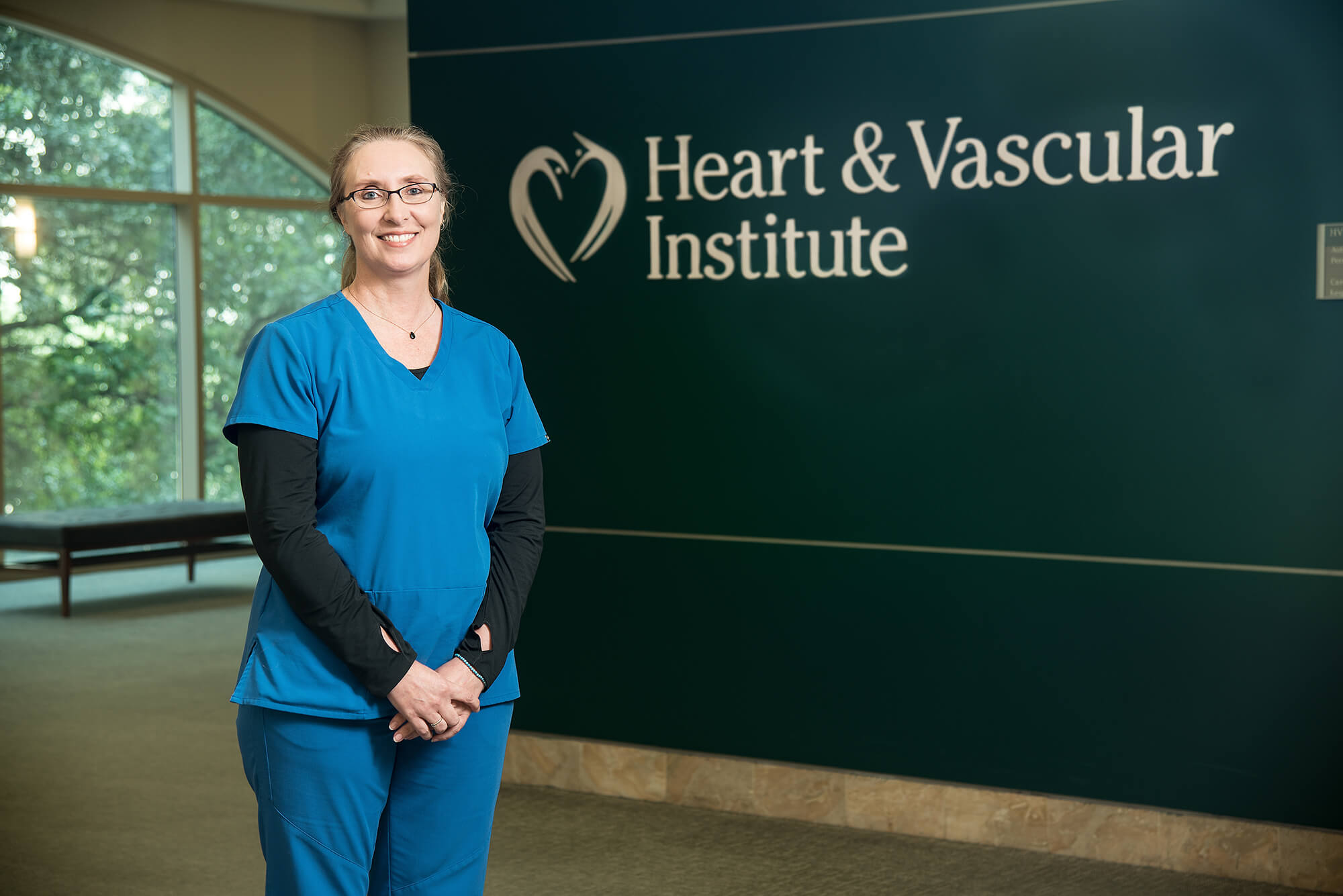 "This is my second family. I love this unit and this hospital."
Sandra's passion for cardiac patients brought her to The Institute in August 2010, but it is the relationships she has built and a drive for innovation that has kept her here. Read what Sandra has to say about working with us as a Clinical Manager on the Cardiovascular Intermediate Care Unit.
How did you hear about Memorial Hermann Heart & Vascular Institute?
"Before becoming a nurse I worked as a paramedic in Montgomery County (north of Houston), so I was familiar with Memorial Hermann. As a paramedic, I learned that I loved caring for medical patients, particularly cardiac patients. Cardiac patients are often complex cases that require intense critical thinking skills. As my passion for cardiac grew, I kept hearing about how intense it was in the CVICU at Memorial Hermann Heart & Vascular Institute-Texas Medical Center. I also heard that only the best were hired into this unit and I became determined to work there once I graduated nursing school. I wanted the excitement and challenges that come along with working on a unit like the CVICU. I wanted to learn from the best and care for the sickest of the sick. I have spent my entire nursing career on this unit and I cannot imagine being anywhere else. This is my second family. I love this unit and this hospital."
What motivates you on a daily basis?
"The teamwork I experience on both of my units and the collaboration between my managers keeps me motivated. Leadership gives nurses the autonomy to gather the information necessary to make a positive impact. As a result, our units are always looking for ways to take the next step in healthcare by improving ourselves and our patient outcomes."
How would you describe the culture in your units?
"Supportive, caring, challenging, fun, busy, exciting, fast-paced and team-oriented. The staff is very close like a family. We attend each other's weddings, and watch each other's children come into the world and grow up. It is a close-knit unit and we love welcoming new members into the fold."