Jansi S., Registered Nurse, BSN, RN, CCRN, CVRN
Memorial Hermann Heart & Vascular Institute–Texas Medical Center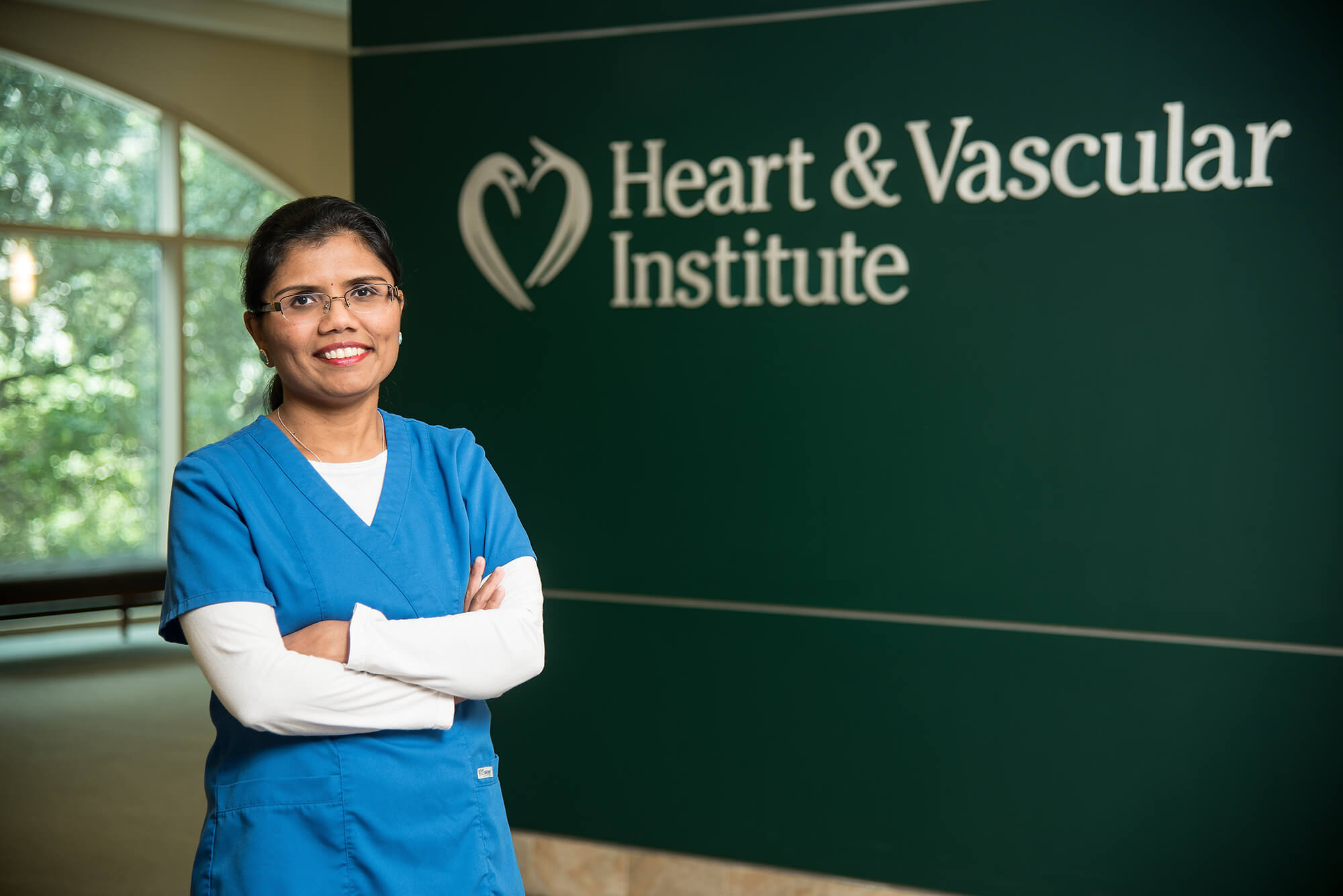 "My team members at Memorial Hermann are independent thinkers, problem solvers, innovators, team players, and above all, compassionate professionals."
Jansi joined The Institute in March of 2015 after meeting other Memorial Hermann nurses at a critical care conference. Read what she has to say about working in the Heart Transplant ICU.
How did you hear about Memorial Hermann Heart & Vascular Institute?
"I first learned about Memorial Hermann years ago, when I was working as a Cardiothoracic Critical Care Nurse in Louisville, KY. I attended the American Association of Critical-Care Nurses (AACN) National Teaching Institute and Critical Care Exposition in Orlando, Florida, where I presented my research work on Ventilator Associated Pneumonia. I was amazed to meet so many nurses from Memorial Hermann who had presented phenomenal evidence-based research. After the conference, I learned that Memorial Hermann is consistently ranked as one of the top hospitals in the nation and this piqued my initial interest in moving to Houston. Later, when Memorial Hermann opened The Institute and hired two industry leading Interventional Cardiologists, it became an easy decision for me to join the team as a Heart Transplant ICU Nurse."
Why do you think you have been successful at Memorial Hermann?
"At Memorial Hermann, all staff members are treated not just as an employee, but as a family member. Every employee has a voice and it is heard. Suggestions are taken seriously and considered for implementation, and there are plenty of developmental opportunities available. Memorial Hermann is not only an institution that provides quality patient care, but also provides employees the best opportunities to grow as leaders."
What personality traits do your colleagues have in common?
"My colleagues are experts at treating critically ill cardiac patients. All of my team members are independent thinkers, problem solvers, innovators, team players, and above all, compassionate professionals. They plan their work and they work their plan. We care for one another because we know that by helping each other, we can improve patient care as one united Memorial Hermann family."