Ingry U., Registered Nurse, BSN, RN
Memorial Hermann Heart & Vascular Institute–Texas Medical Center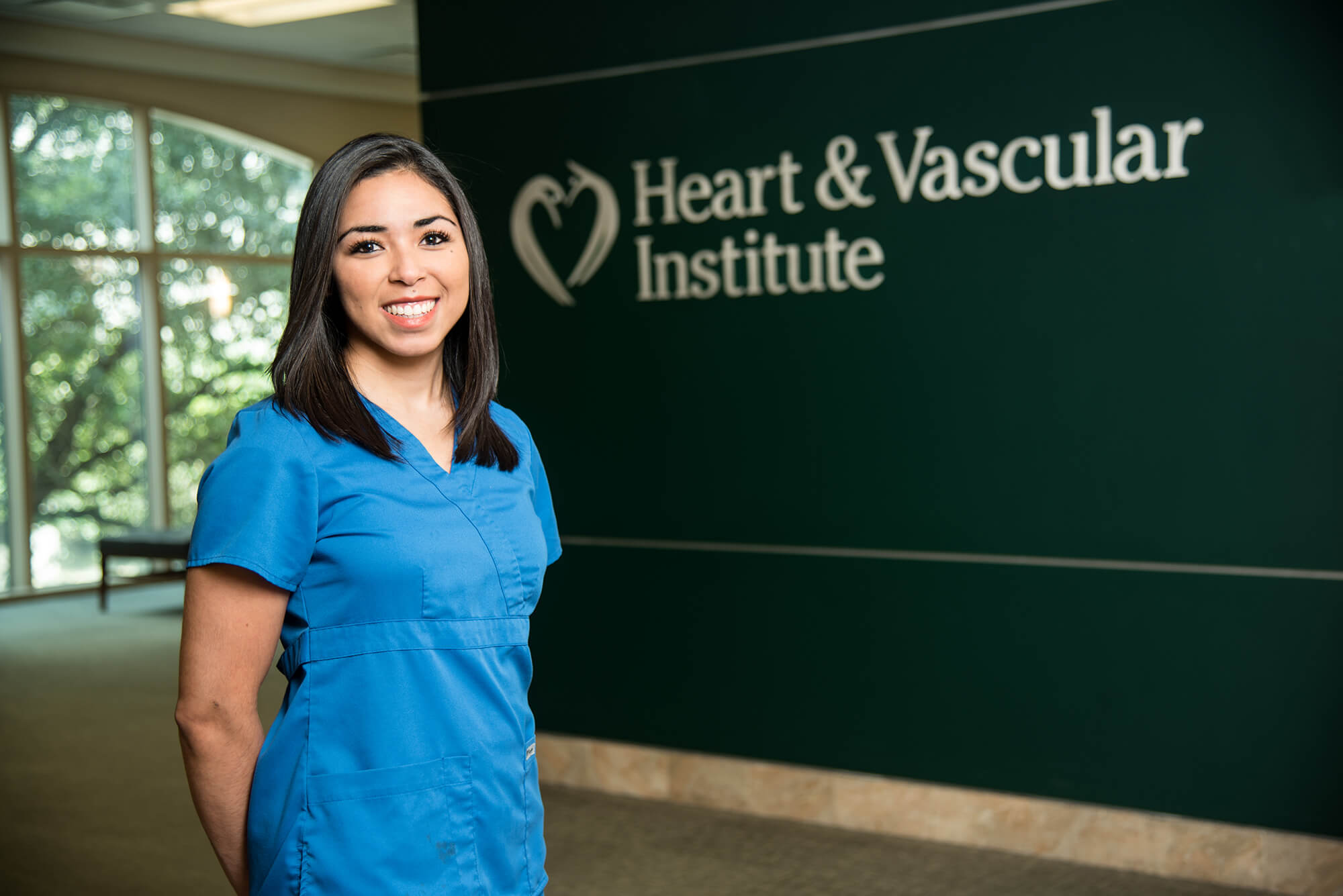 "I have seen my unit come together during the most challenging times and experienced the difference a unified team approach can make in patient care."
Before Ingry joined Memorial Hermann Heart & Vascular Institute-Texas Medical Center in January 2016, she experienced firsthand how nurses impact the lives of patients and their families. Read what Ingry has to say about working in the Heart Transplant IMU.
How did you hear about Memorial Hermann Heart & Vascular Institute?
"When I was in nursing school, my brother began experiencing rejection from a heart transplant he had received in 2011. My brother's Cardiologist had just transferred to Memorial Hermann and that is how I was first introduced to The Institute. At that time, I was only a patient's family member, but I was able to understand the difference a nurse can make in patient care."
What motivates you on a daily basis?
"My patients are my motivation. Because of my brother's experience at Memorial Hermann, I'm always striving to become a better nurse. Being a nurse has its share of joy and sadness, but when I go home at the end of the day, I'm satisfied knowing that I did my very best for my patients. It's a priceless feeling."
How would you describe the work environment?
"If I had to describe the work environment in one word, it would be "team-focused." I have seen my unit come together during the most challenging times and I experienced the difference a unified team approach can make in patient care. My colleagues inspire me; they are some of the smartest, most compassionate and experienced healthcare professionals I've ever had the opportunity to work with."
Memorial Hermann is where you belong.